Monday, January 11, 2010
Hitler's "Human" Side

Oliver Stone's idea of providing historical context would appear to be to drop moral context:
"Stalin has a complete other story," Stone said. "Not to paint him as a hero, but to tell a more factual representation. He fought the German war machine more than any single person.

We can't judge people as only 'bad' or 'good.' Hitler is an easy scapegoat throughout history and its been used cheaply. He's the product of a series of actions. It's cause and effect...

...


"He's not saying we're going to come out with a more positive view of Hitler," emphasized professor Peter Kuznick, the lead writer on the project. "But we're going to describe him as a historical phenomenon and not just somebody who appeared out of nowhere."

Stone said that conservative pundits will dislike the show.

"Obviously, Rush Limbaugh is not going to like this history and, as usual, we're going to get those kind of ignorant attacks," said Stone...
Hitler and Stalin were responsible for millions of deaths within their respective countries. Much is known (and already easily-enough learned) about the lives and intellectual influences on each.
Stone's denigration of moral judgment as "scapegoating" and "ignorant" are a direct result of
determinism
.
Of course
"we're [not] going to come out with a more positive view of Hitler." How could you have a positive view of
anyone
if, like Stone, you see the common (and correct) view of Hitler as an evil monster as foolish?
The creation of a
historical
account shares with
fiction
the element of selectivity, except that, because the ideas men accept and and act upon drive history, the historian's criterion for selectivity is which facts best illustrate what ideas motivated one historical figure or another.
Stone's rejection of the normative aspect of his job as a historian will lead him to dwell on nonessential details and create an account that will hinder a proper understanding of the people and events he covers. And, his prattling to the contrary notwithstanding, he
will
portray Hitler in an undeservedly positive light. Even to paint him an an ordinary human being is far better than he deserves.
There is a reason certain details about Hitler and Stalin are not more widely discussed: They're insignificant -- just like Oliver Stone's contribution to the field of history will prove to be.
Well, at least it isn't

Avatar
!
Eric Raymond makes some interesting
comments
on Guy Ritchie's
Sherlock Holmes
:
The Holmes we have become used to from later interpretations is sort of Holmes-as-Vulcan, the Mr. Spock of the gaslight era; cool, cerebral, controlled, a bit disdainful. Forgotten in the Holmes-as-Vulcan version is that the original Holmes was an eccentric drug addict who went to pieces in the absence of a degree of mental stimulation ordinary life could not afford him.
I am not terribly familiar with the literary character or the Spock-like movie portrayals, but this Holmes sounds closer to
Gregory House
.
Raymond gave it a positive view overall and he disliked
Avatar
, which sounds abysmal to me. That's not saying much, but still...
Heh!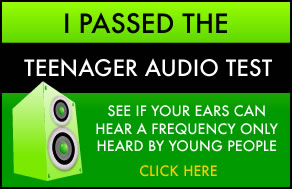 Because I haven't posted the results of a silly quiz here in quite a while.
Objectivist Roundup
Amy Mossoff
hosts
last week's edition. Hopefully, I will have recovered by Tuesday from my post-vacation backlog/adjusted to my new daily routine enough to
submit
a post for this week's edition.
Blah! Blah! Blah!
And speaking of catching up, I found the below
observation
spot-on:
My final thought on the comment that I find appropriate is the capitalization of "BLAH." In netiquette (i.e. network etiquette), capitalization is typically used to indicate a shout. This completes the perfect image of the modern leftist: a lout with nothing to say . . . and shouting it to drown everybody else out.
But that's just the summary of SB's analysis of a comment consisting of the word, "Blah!" repeated
262 times

.
Be sure to read the rest.
-- CAV